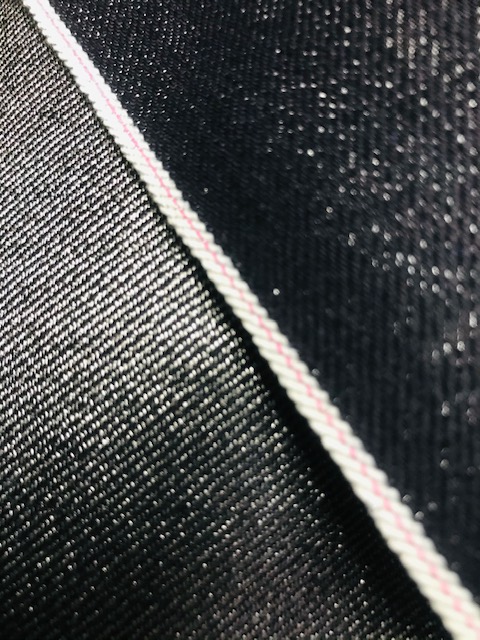 In celebration of our 70th anniversary, we have developed platinum denim with the concept of developing the world's most luxurious denim. (selvage 80CM width pink ear )
 We wove 100% genuine platinum covered weft yarns and warp yarns dyed in our indigo color on a shuttle weaving loom to bring out all the advantages of pure indigo and white-colored platinum and the design and weaving characteristics of selvage denim at the same time.
 Platinum is not only a high value-added material, it is also sweat-resistant and resistant to discoloration for many years.
 We hope to add this special "anniversary" denim to our collections of Kuroki's original products.