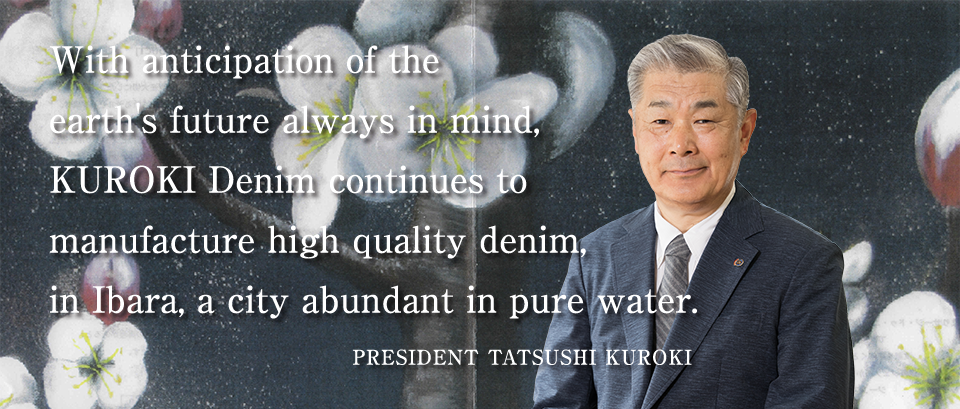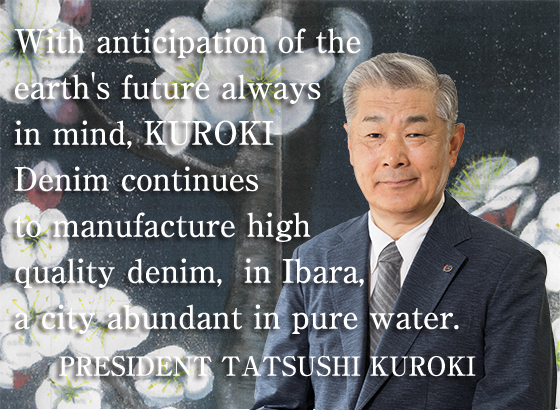 Jeans Fashion has spread all over the world. Every country has a fashion of its own, however, jeans fashion has surpassed all boundaries of world fashion. KUROKI has been following this trend so as to satisfy the needs of jeans industry. Although the initial cost may not be as attractive, high quality jeans using the best finespun material lasts much longer than that of an inferior material. Consequently, this , in the long run, will result in a much better cost performance as well as being very gentle to the enviromental.

In order to bring out the best of color and touch of natural cotton and indigo, KUROKI employs natural soft water in this beautiful scenic region of Ibara City in Okayama for dyeing and processing. This allow us to produce a beautiful clear blue color of the sky when all the clouds clear after a heavy storm.

The water used in our factory is treated to a very strict safety level of Seto inland sea regulation, so that it may be returned to the river where the water irrigation systems are connected to thevegetable fields and rice paddies of Okayama. In each of our 3 factories (dyeing, weaving and processing) where the denim fabrics are produced, this strict standard levels are observed. Although this expends much cost, this is in one of our top priority, in order to protect the natural environment. We have also installed solar photovoltaic panels which produces over 10% of our annual power requirement to operate our factories.

"KUROKI Co., Inc. continue to produce the highest of quality denims, with the world's future in view, in Ibara, a city of pure water"! With this as our company motto, we will make every effort to deliver to our customers worldwide, a consistant quality of denim textile everyday.

Company name
KUROKI.CO.,LTD
Headquarter
5560, Nishiebara-town, Ibara-city, Okayama, Japan 〒715-0006
President
Tatsushi Kuroki
Activity
Dyeing, Weaving, Finishing, and Sales of Denim Textile and Fabrics

We have a full lineup of machines for total production, along with a salesroom, to a well controlled shipping center,
in the vicinity of each other, right in the city.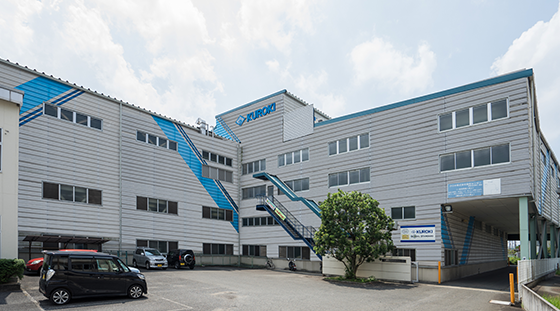 1, Ibara-town, Ibara-city, Okayama, Japan
〒715-0019
TEL: +81-866-63-1235 
FAX: +81-866-63-1855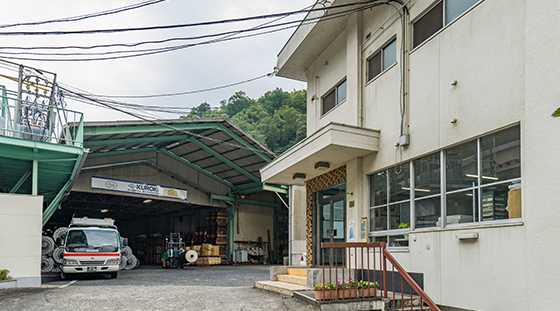 5560, Nishiebara-town, Ibara-city, Okayama, Japan
〒715-0006
TEL: +81-866-63-1234 
FAX: +81-866-63-1238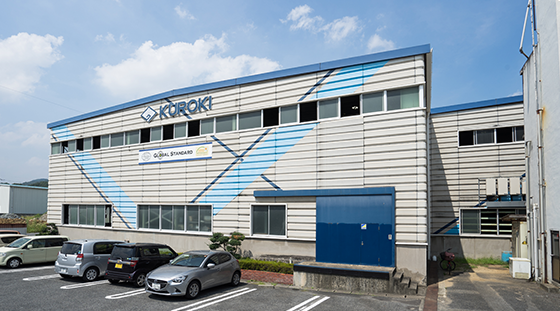 1001, Nishiebara-town, Ibara-city, Okayama, Japan
〒715-0006
TEL: +81-866-63-1236 
FAX: +81-866-63-1237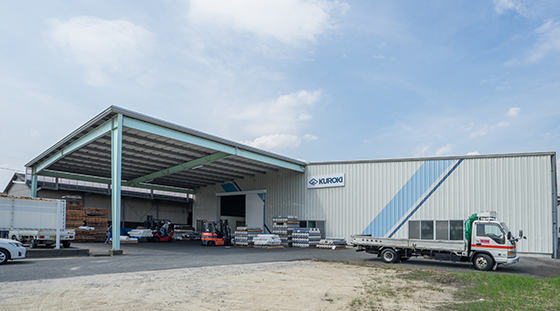 1125-1, Nishiebara-town, Ibara-city, Okayama, Japan
〒715-0006
TEL: +81-866-63-1248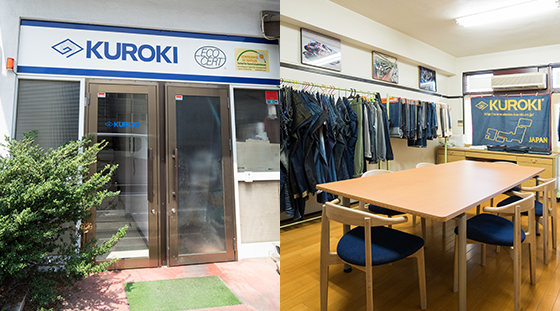 1001, Nishiebara-town,Ibara-city,Okayama, Japan
〒715-0006
TEL: +81-866-63-0900
TEL: +81-866-63-1234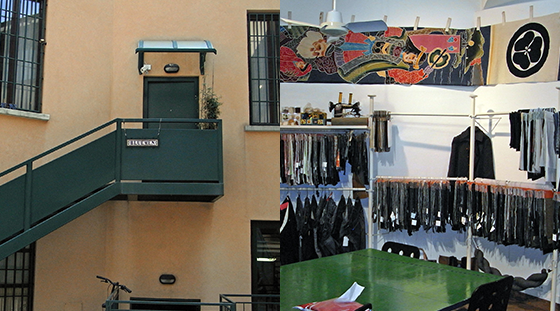 BLUE.MEN DISTRIBUTION S.R.L.
VIA EDOLO 40 MILANO 20125 ITALY
TEL: +39-02-3659-4659
FAX: +39-02-6670-3368

1950's
Predecessor of KUROKI CO. INC., KUROKI Textile was founded by Tamotsu Kuroki.
1950's
KUROKI Textile produced and sold cotton fabrics for clothing and for industrial use
(gingham check, plaid and solid white).
1960's
Started production and sales of hank dyed denim.
1970's
Due to changes in market demands, switched over to a full-scale production of rope dyed denim.
1980's
Commodity Department established and new machines for raw material processing installed to convert to an integrated production factory.
1990's
Dye Color Department established. Rope dye machine installed. Integrated production factory completed.
2000's
Tokyo Showroom opened.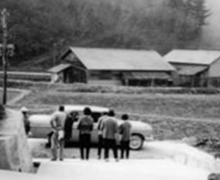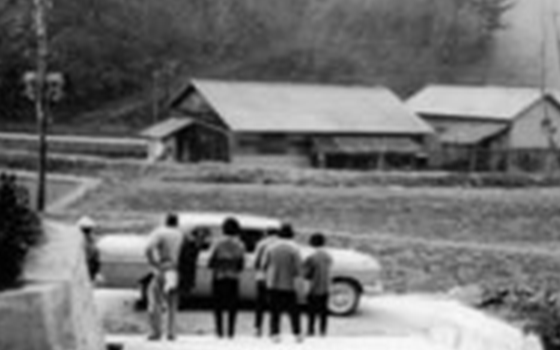 1950's
KUROKI Shokufu office and factory at established stage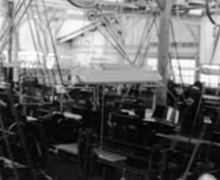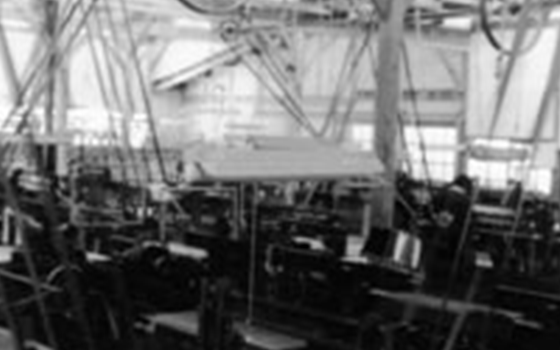 1950's
Interior of KUROKI Shokkufu factory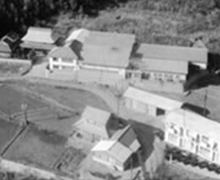 1960's
KUROKI Shokufu panorama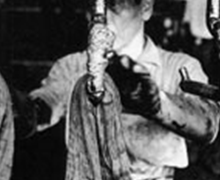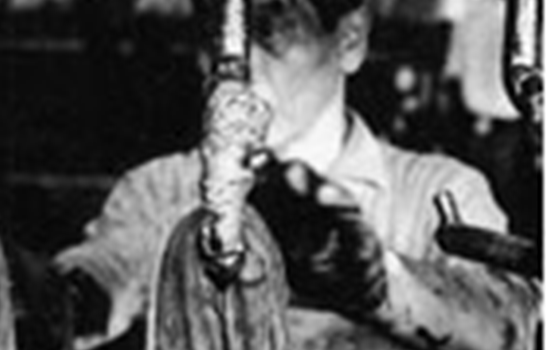 1960's
Ream dye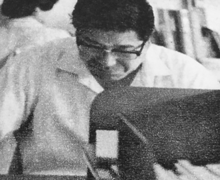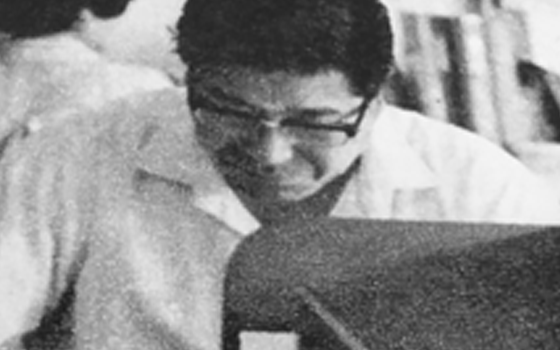 1970's
Tamotsu Kuroki,founder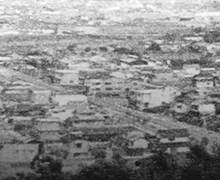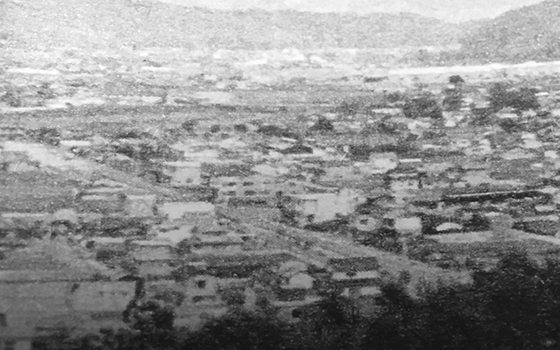 1970's
1973 Ibara city,whole view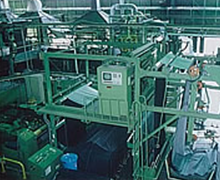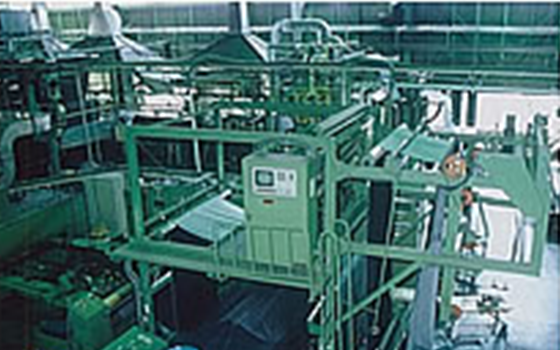 1980's
Fabric finishing line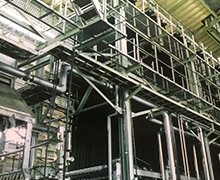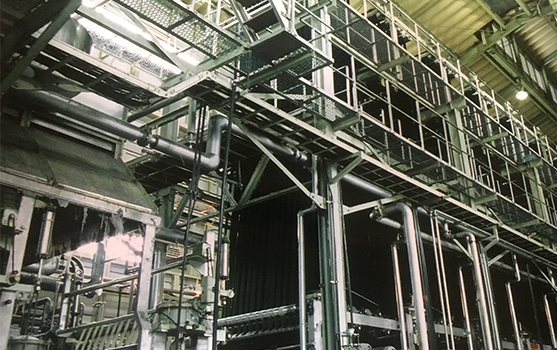 1990's
Rope dyeing line