KUROKI is one of the few start-to-finish denim fabric makers in Japan who is equipped with inhouse dyeing, weaving, and finishing plants. The 3 plants being in the same city in close vicinity, not only has an advantage of reducing the transportation time of the products from plant to plant, but also contributes to closely communicate with each other and share information of the production process status.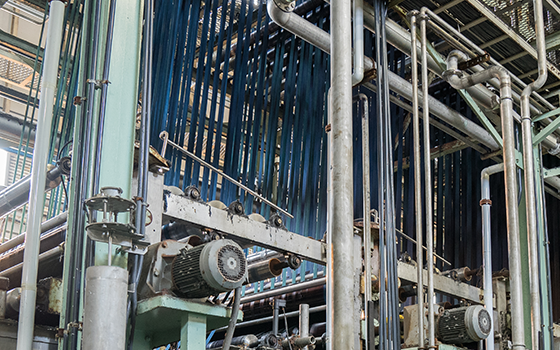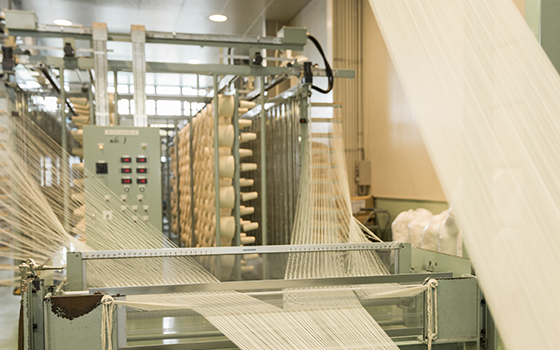 Warp yarn dyeing process. Integration of traditional Bingo-mochi indigo dye technology with the modern rope dyeing technology. Deep indigo hue is attained by repeatedly emersing rope formed raw yarn in the indigo tank.
By leaving the core of the yarn undyed, "used" look is attained after the washing process.
The rich quantity and quality of the water makes the original KUROKI color.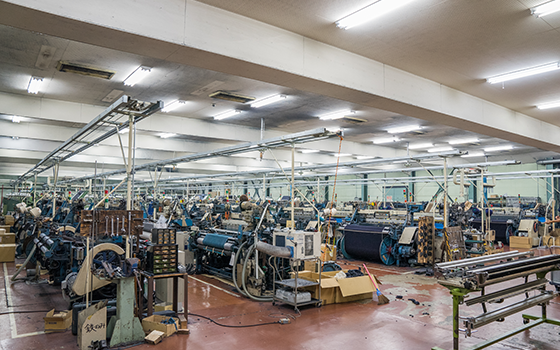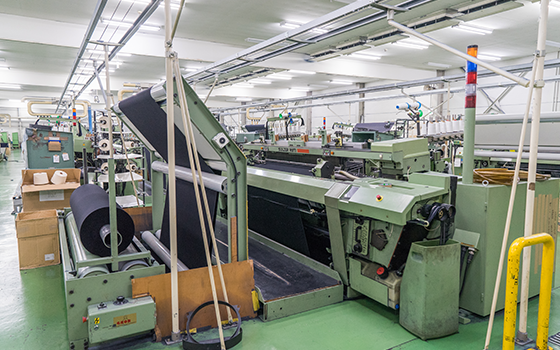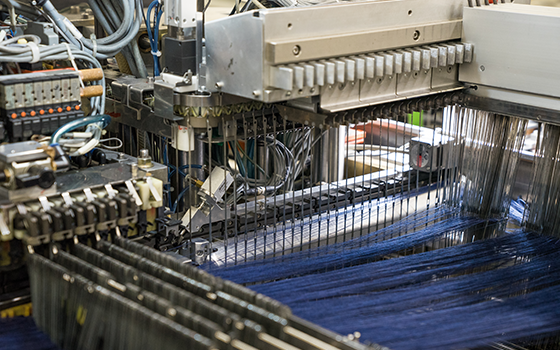 Dyed and sized warp yarn is woven using the weft yarn. Various types of weaving machines from the state-of-the-art weaving machines to shuttle type weaving machines are installed, enabling us to weave various types of textile.
Stretch denim, selvage denim and other types of fabrics with special characteristics and uses are readily available for weaving with our machines. We also have machines installed for jacquard weaving.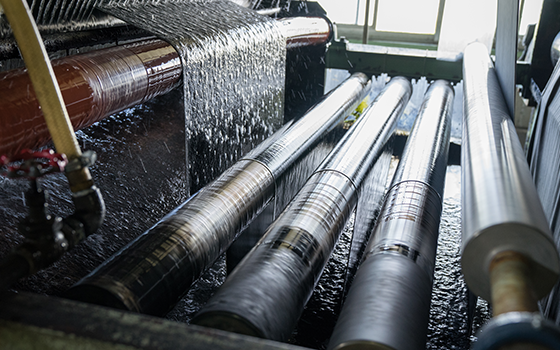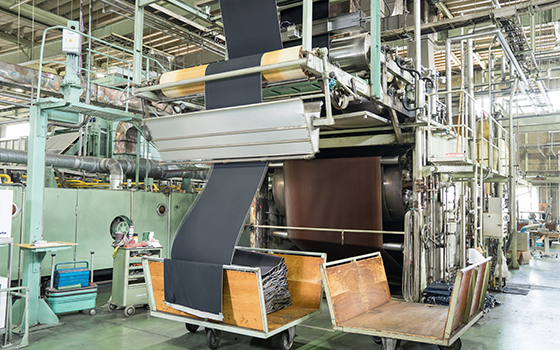 Final processing in production of the textile.Original fabric which went through mid way fabric inspection goes through singeing to smooth the surface, washing to control the texture of denim, skewing to prevent torsion and sanforizing for dimensional stability. Our products go through final fabric inspection after which they are packed for shipment.
Through this start-to-finish production, products that passed our quality standard are shipped to our customers.
We can control our production process depending on customers needs, requests and demands.
Coating and printing on the textile are readily available also.