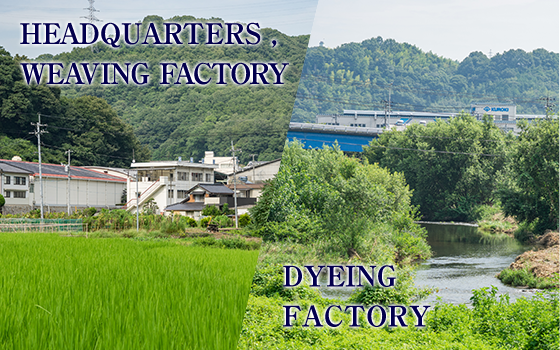 KUROKI is located in the city of Ibara in Okayama Prefecture. This area, blessed with favorable weather, green forests and abundant of spring water, is well known for its indigo dye from way back when. And to today, it is known as the home of denim material in Japan.
With these facts in mind, one of the most important objective of our company, is also to contribute to our community.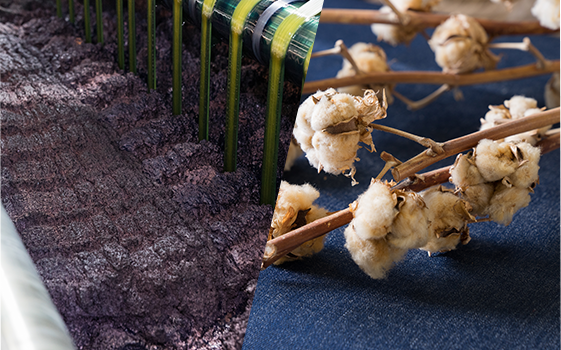 Most indigo dye used for industrial purposes are synthetic. However, KUROKI is gradually increasing the use of natural indigo plants in consideration with the environmental ecology.
100% natrual indigo dyes are handled separately from synthetic indigo, in seek for the quality and color the natural indigo offers.As for the cotton, we have increased the use of organic cotton and BCI cotton which are ecological both to the natural environmental as well as human health.Products using such material have better feel and is favorable to human body.
We feel it very important to use more of these natural raw materials through which KUROKI can concur with worlds ecology.